For Sale
22,000,000
For Rent
0
Storey

Details:
Multi Purpose Commercial Building

For serious investors we have a client who wishes to sell what we can only describe as a very interesting Multi-Purpose Commercial Building….. Situated in North Pattaya's tourist district, this is a "freehold" sale that gives you 100% ownership of a large 3 storey building, plus the 200 square wah (800 square metre) land allotment, upon which it is built. The ground floor of this large building has 4 offices, 2 large rooms suitable for use as small manufacturing facilities plus a very big indoor swimming pool. On the 2nd and 3rd floors, there are a large upstairs show-room, plus 4 bedrooms, 3 bathrooms, 1 living room, and 2 kitchens. One of these kitchens is situated on the roof, which gives you some very nice ocean views.

Because you get outright ownership of this property, you are much better off in the long term with no rent to pay and in Thailand money that you spend on maintenance is expected to be paid by persons who are even only renting premises. This valuable and versatile piece of real estate can be put to a wide variety of uses, with the ground floor being leased as commercial premises, while the upper floors can be rented for accommodation purposes, with the owner having the option to use some of this area for a personal residence. Another interesting possibility is to use or lease almost the entire premises for a single commercial or entertainment usage. Many possibilities come to mind, such as some sort of Entertainment Complex, Exclusive Club, Fitness, Beauty or Health Centres, as the large swimming pool makes this building rather unique. We view this large building and land in North Pattaya, as a big "freehold" investment opportunity, and at the asking price of 22-million Baht it offers an innovative purchaser some big business opportunities.
Gallery:
On Request
Map:
, Pattaya, Pattaya, Thailand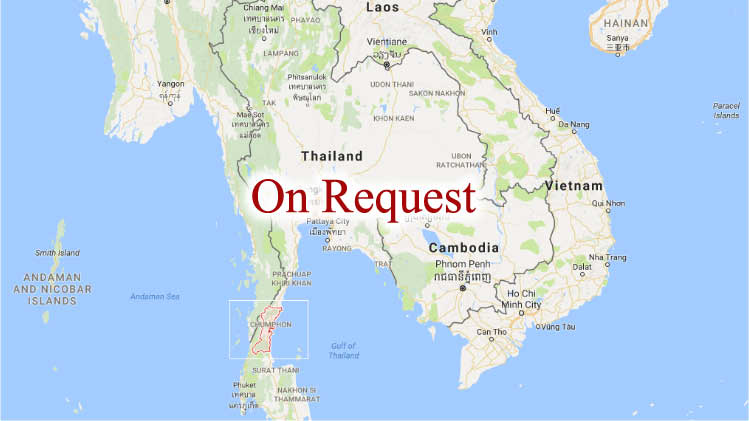 Similar Business
NOTE: PattayaInvestments.com is not responsible for false or misleading ads, or any loss or any damages.